Designed to suit 14 x 28m lot size
The Ripley 233 is a versatile house plan designed to offer growing families contemporary comfort.
Home Dimensions*
| | |
| --- | --- |
| Indoor Living Area | 179.83 m2 |
| Garage | 39.17 m2 |
| Outdoor Living | 10.91 m2 |
| Porch | 4.09 m2 |
| Total | 234.00 m2 |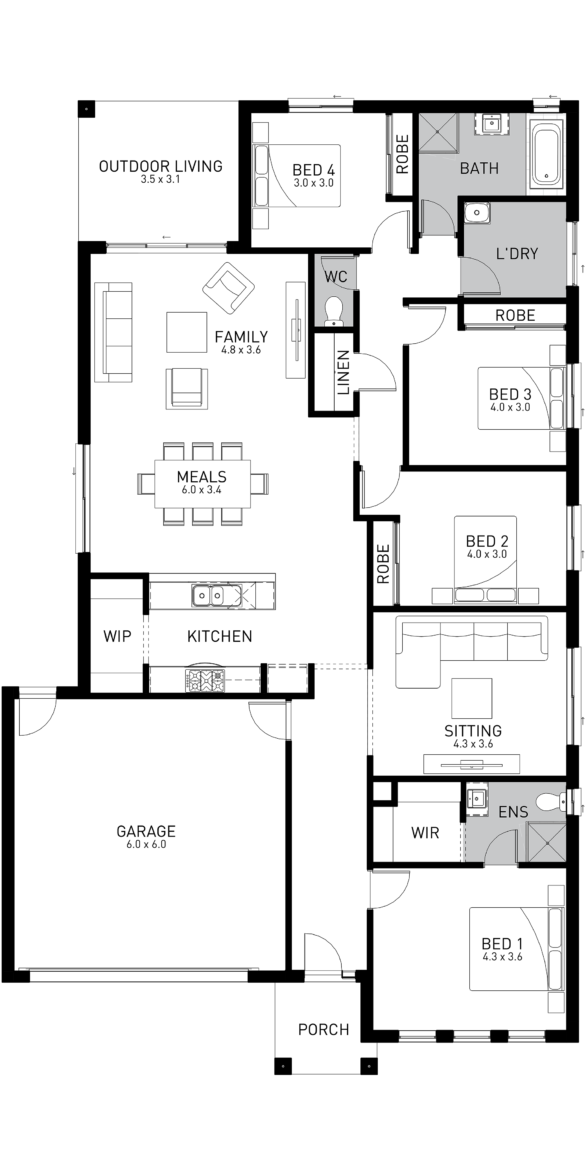 *Sizing may differ slightly between facade options. Where floor plan sizing differs the largest floor plan has been used. Photography and illustrations are for presentation purposes only and should be regarded as indicative representations only. Certain items shown such as furniture, vehicles and advanced landscaping are not included. The floor plan depicted may not represent the correct house orientation and may be mirror reverse. Please refer to the separate site plan for correct house orientation and position on this lot. The internal and external colour schemes depicted may not represent the actual internal and external colour schemes allocated to this lot, please refer to the separate colour schemes. Sizes shown have been rounded and are subject to change without notice.